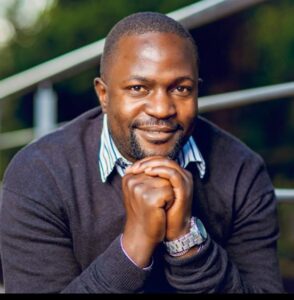 Dr. Jethron Ayumbah Akallah is a Lecturer in the department of History and Archaeology at Maseno University in Western Kenya. He holds a PhD in History of Technology from Technical University of Darmstadt, Germany. His research focuses on urban infrastructures in the Global South specifically but not limited to water and sanitation technology in Nairobi.  Jethron pays special attention to innovations within informal areas and how infrastructures in Africa defy conventional ideals popularized in the North and propagated by global financial institutions and agencies.
In his ongoing research on cycling in Kisumu city in Western Kenya, Jethron relies on ethnographic and archival materials to historically explore the appropriation of the bicycle as a form of public transport against the spatial dynamics of colonial road designs that necessitate competition for space between motorized and non-motorized forms.
Jethron is also a co-principal investigator in a research project that was funded through the Cambridge Africa ALBORADA grant (2020) and which focuses on the new Nairobi Expressway as a form of mega-infrastructure planning and how such projects function as representations of the techno-politics of the state and global capital flows. He is also a member of the Society of History of Technology (SHOT) Program Committee and holder of the SHOT International Scholars Award (2019/2020). His latest publications include Wells and Boreholes: Resilient Water Provision in Nairobi in the Journal of History and Technology (HoST) https://sciendo.com/article/10.2478/host-2022-0004
He is also a trade unionist, currently serving as the Vice Chairman of the University Academic Staffs Union (UASU) Maseno University chapter.